Crime will never stop, but what if you could avoid the areas where you might be the victim?
OUR MISSION
Collect and organize information regarding safety from various sources and provide it to our users on an easy to use app
VISION
Collect information from first responders, the public, and existing data to organize, interpret and place onto an easy to use platform. This platform will be used to plan activities, increase situational awareness, infuse resources into the areas that need them most and ultimately increase overall safety
VALUES
Integrity
Integrity is at the core of what we do. We will always strive to ensure ratings are provided without manipulation or ulterior motives. When we make a mistake, we will humble ourselves to address it to maintain your trust
Equality
Biases exist. We strive to remove as much bias as possible from our ratings by using consistent, fair, relevant and accurate data. Our platform will encourage people to patronize businesses in areas they are not familiar with and may have otherwise kept off their itinerary. In the long run, this will infuse money into economically challenged areas. We believe "a rising tide can lift all ships"
Safety
Although very important, information is only one tool you can use to improve your safety. We implore our users to remain vigilant of their surroundings, mentally prepared to address a situation, and educated in basic safety, first aid and self-defense. Technology is only one piece of the puzzle, ultimately you are responsible for your own safety
Transparency
We are transparent with all methods used to obtain our safety ratings. They are based on factual public information or ratings provided from vetted raters. We will not change ratings based on complaints or payments. We are a platform where user ratings are posted and shared without manipulation
Accuracy
Accuracy is our priority. We will not become another platform overrun by robots conducting reviews. We confirm accuracy by several methods such as requiring location services be enabled, email or ID verification and the use of software to confirm raters are humans, not robots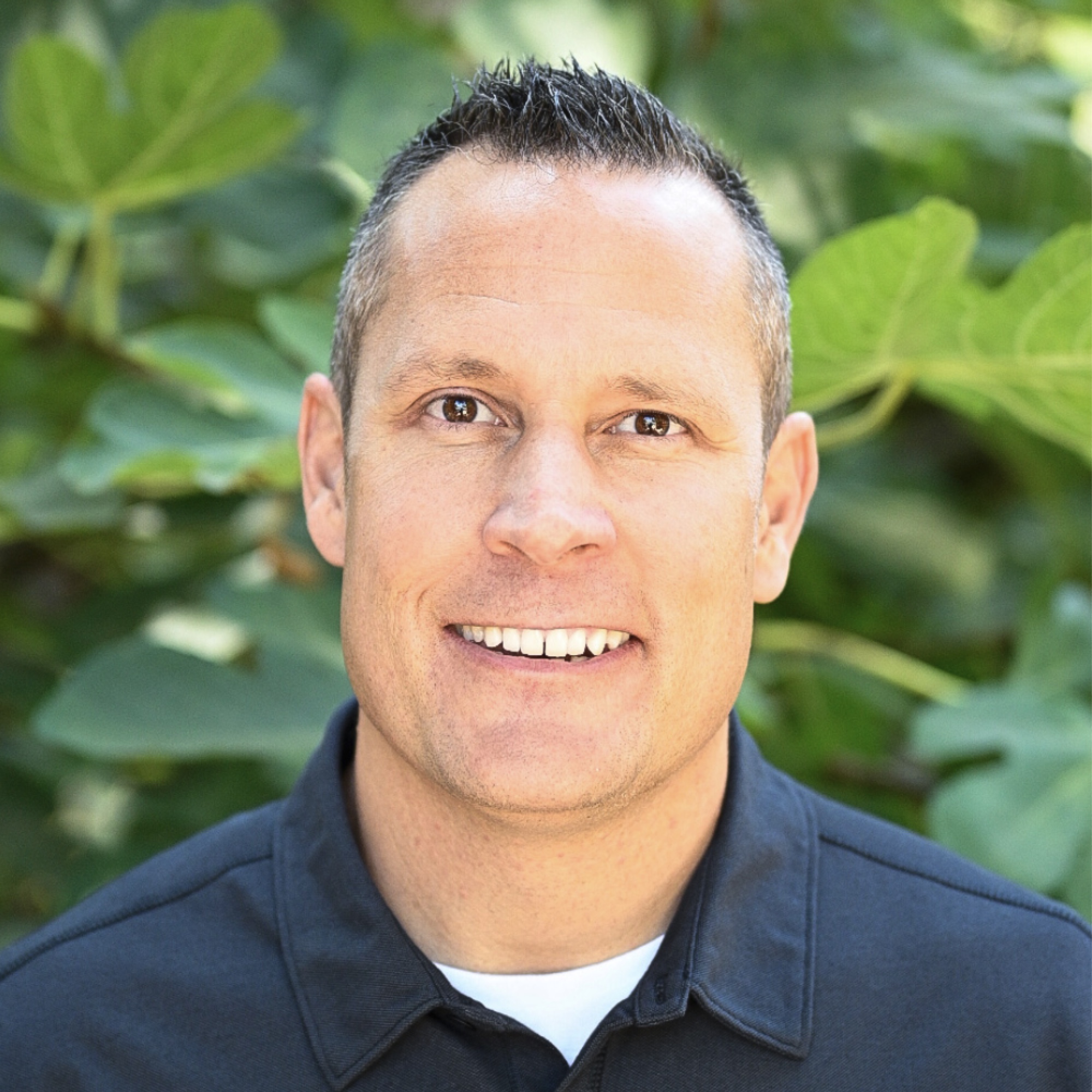 Jason Knickerbocker
Co-Founder & CEO
Jason founded BeWize in 2019 in an effort to share the knowledge police officers gain from their time on the job. He has 20 years of experience as a Police Officer with a Southern California Police Department. During his time as a Police Officer, he served as a Motorcycle Officer, a Detective, was promoted to Sergeant in 2013 and Lieutenant in 2019. He has been a SWAT team member for over ten years and currently serves as the SWAT Team Commander and Social Media Supervisor.

Jason is also a veteran of the United States Army, where he served as an Infantry Officer, leading a Light Infantry Reconnaissance Platoon. He later served as Second In Command for the same Infantry Company and was responsible for over 160 soldiers.

Jason is married, has four children, and resides in Southern California. In his free time, he enjoys numerous outdoor activities.

Jason received his Bachelor's degree in Business Marketing from the University of Arizona.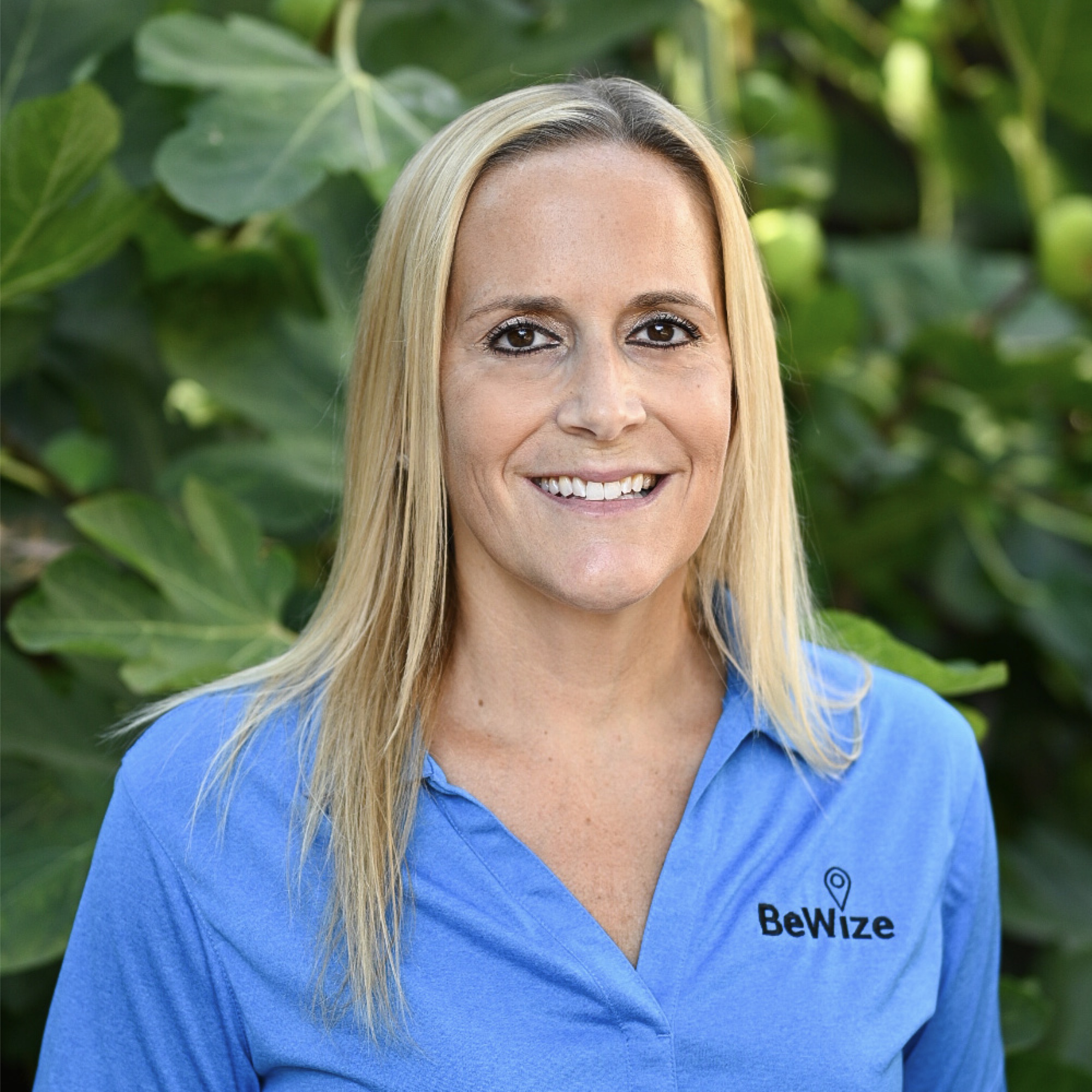 Lesly Combs
Co-Founder & CMO
Lesly Co-Founded BeWize in 2019 as she saw the need for access to safety information that professional working mothers like herself needed to have in their daily lives. Lesly has over 20 years of advertising sales and marketing experience in Radio, Television, Sports and Digital Media. She is a seasoned high-level sales executive with experience in business development, client maintenance and recruitment. Lesly has led, managed and mentored large sales teams to exceed revenue goals. She also oversaw marketing and sales efforts for new franchise start up that was eventually sold for a large profit.

Lesly lives in Southern California and is married to a Police Sergeant with over 23 years of tactical experience. She is a proud mother of 3 children and one fur baby. Any free time Lesly can find is spent riding her Peloton and doing outdoor activities.

Lesly received her BA in Speech Communication from Albion College.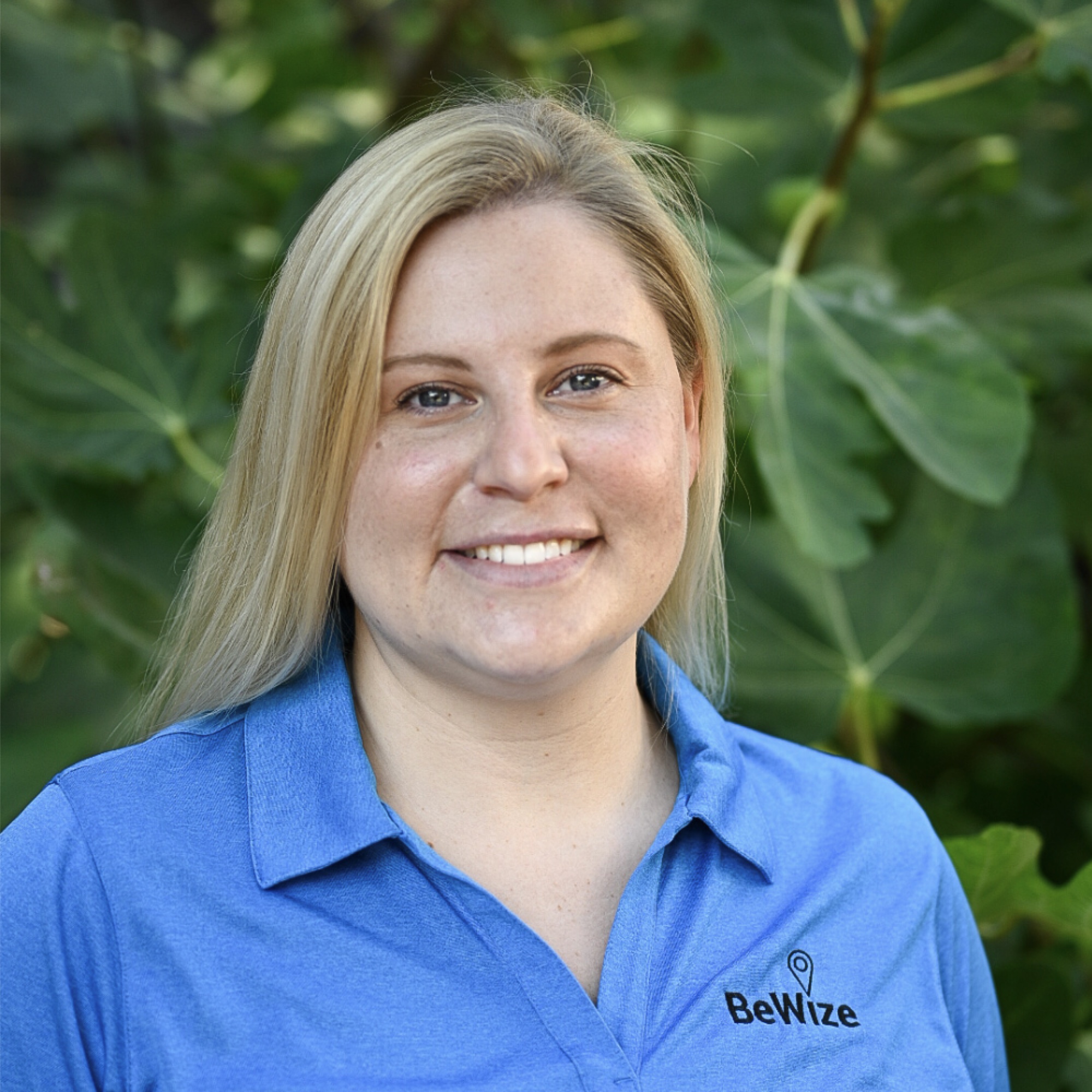 Brianna Sweeney
CLO
Brianna is a business and corporate law attorney, who has acted as general counsel to a wide range of businesses in Southern California.

Brianna's married to a law enforcement officer and comes from a long line of law enforcement officers, ranging from a father who was a Federal Probation Officer to a great grandfather who was Chief of Police in Williamsport, PA.

Brianna lives with her husband and two dogs near the beach in Southern CA. In her spare time, she swims, hikes, and surfs.

Brianna earned her law degree from the University of San Diego with an Emphasis in Business and Corporate law and graduated with honors from California State University Long Beach with her B.A. in American & Ancient History.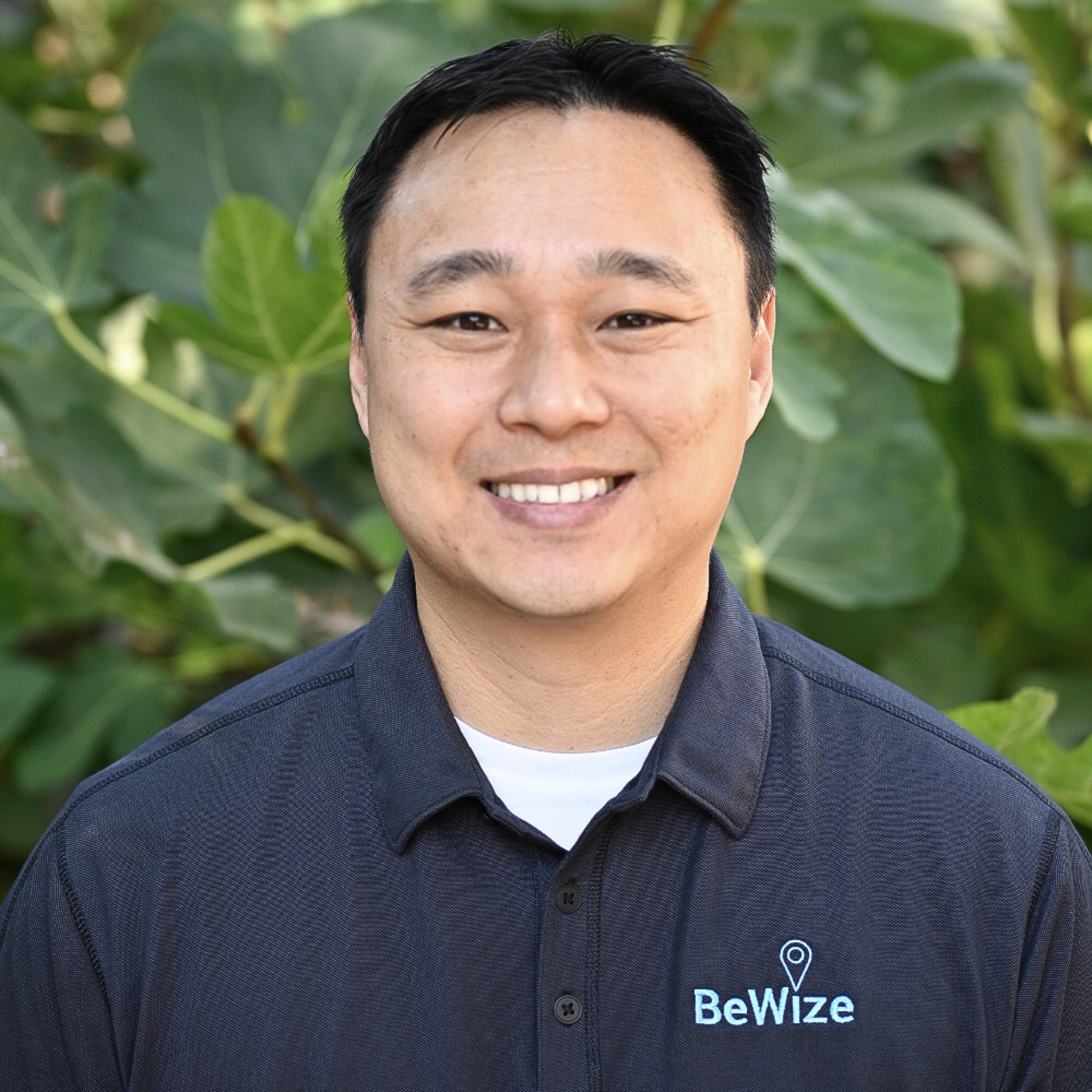 Michael Han
CTO
Mike has 12 years of experience as a Software Engineer and is currently a Principle Software Engineer at an Aerospace Company.

Mike is also a veteran of the United States Army as an Infantry Officer where he served as Commander of a Light Infantry Reconnaissance Company for over 160 soldiers. He later served as the Battle Captain for an Infantry Division.

Mike is married, and resides in sunny Southern California. In his free time, he enjoys mountain biking, video games, and spending time in the garage.

Mike received his Bachelor's and Master's Degree in Computer Science from University of Southern California.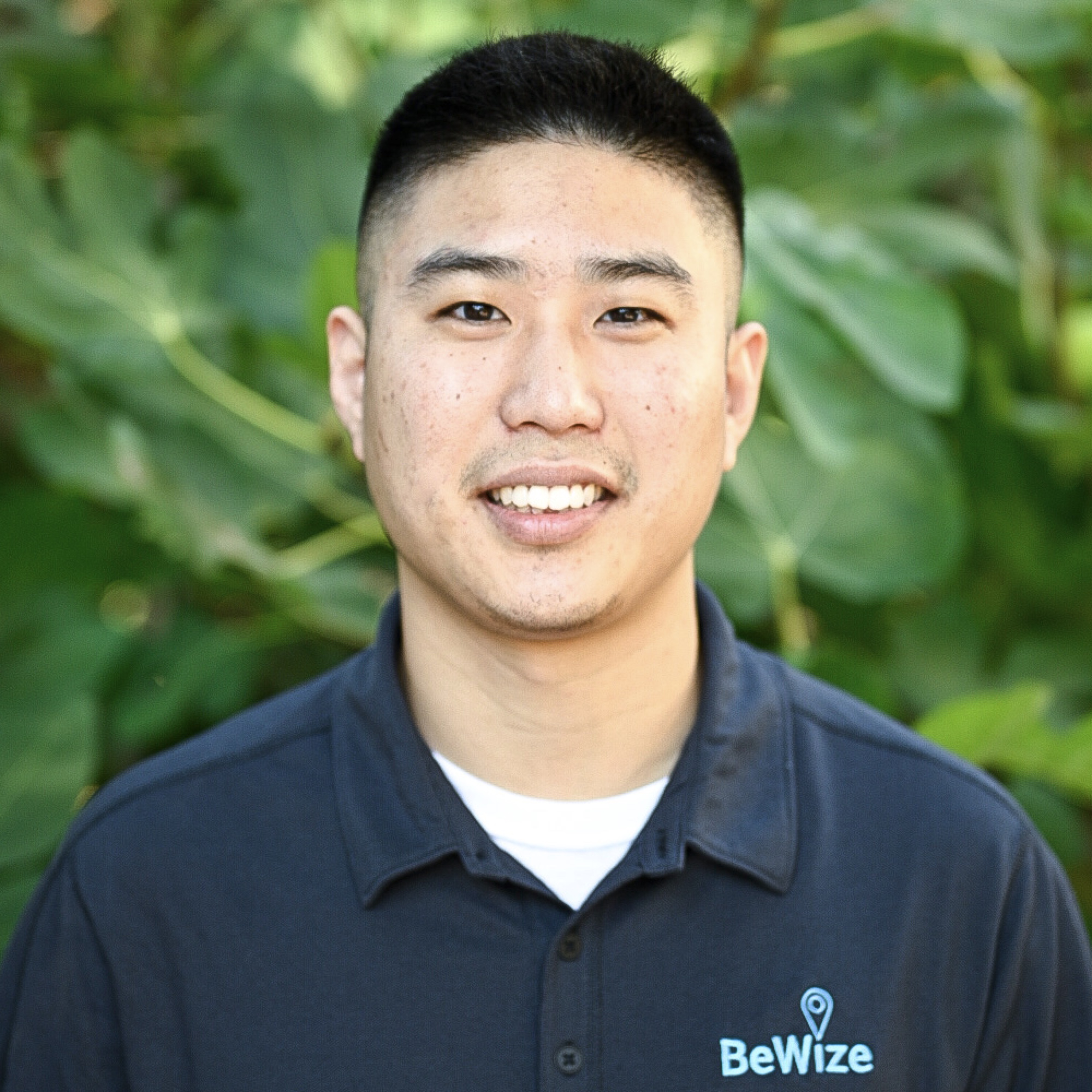 Jung Lee
Software Developer
Jung is a Software Engineer with 4 years of experience, also working in the aerospace industry. He previously worked in the FBI as a Computer Scientist Intern for over a year while pursuing his college education.

Jung served in the United States Marine Corps as an enlisted Aircraft Mechanic, later taking a role of the Work Center Shift Supervisor for a shift of 25 Marines and coordinating maintenance of over 50 fighter aircraft.

Jung also lives in Southern California. He enjoys spending his free time by playing video games, practicing guitar, and occasionally doing some outdoor activities.

Jung received his Bachelor's degree in Computer Science from University of Nevada, Las Vegas.
We are hard at work preparing to launch! Email us and we will get back to you with 48 hours.
Privacy Policy
Last Updated on September 16, 2019
This Privacy Policy is effective September 16, 2019 for all users. To review the previous policy, please click here.

This Privacy Policy describes our policies on the collection, use, and disclosure of information about you in connection with your use of our services, including those offered through our websites, emails, and mobile applications (collectively, the "Service"). The terms "we", "us", and "BeWize" refer to: (i) BeWize Inc., a Delaware corporation with its headquarters in Redondo Beach, California.

When you use the Service, you consent to our collection, use, and disclosure of information about you as described in this Privacy Policy. We may translate this Privacy Policy into other languages for your convenience. Nevertheless, the English version governs your relationship with BeWize, and any inconsistencies among the different versions will be resolved in favor of the English version available here.

1. INFORMATION WE COLLECT AND HOW WE USE IT
We may collect and store information about you in connection with your use of the Service, including any information you transmit to or through the Service. We use that information to provide the Service's functionality, fulfill your requests, improve the Service's quality, engage in research and analysis relating to the Service, personalize your experience, track usage of the Service, provide feedback to third party businesses that are listed on the Service, display relevant advertising, market the Service, provide customer support, message you, back up our systems, allow for disaster recovery, enhance the security of the Service, and comply with legal obligations. Even when we do not retain such information, it still must be transmitted to our servers initially and stored long enough to process.

Please also note:
Account Information: If you create a BeWize account, we may store and use the information you provide during that process, such as your full name, email address, zip code, physical address, and other information you may provide with your account, such as your gender, phone number, and birth date. We may publicly display your first name and last initial, as well as any photo or other content you submit through the registration process, as part of your account profile. You can modify some of the information associated with your account through your account settings. If you believe that someone has created an unauthorized account depicting you or your likeness, you can request its removal by flagging it.

Public Content: Your contributions to the Service are intended for public consumption and are therefore viewable by the public, including your photos, ratings, reviews, tips, lists, Collections, compliments, Ask the Community posts, BeWize Talk posts, and edits to business listing information. Your account profile (e.g., first name, last initial, city, neighborhood, month and year joined, profile photos and friends) is also intended for public consumption, as is some of your other activity through the Service, like how you vote on other people's contributions (e.g., useful, funny, cool, helpful, not helpful), which contributions you like, where you check-in or where your friends check-in on your behalf, which contributions or users you follow, and which businesses you bookmark. You can limit the public nature of some of these activities through your account settings. Contacts: You can invite others to join or become your friend on BeWize by providing us with their contact information, or by allowing us to access your contacts from your computer, mobile device, or third party sites to select which individuals you want to invite. If you allow us to access your contacts, we may transmit that information to our servers long enough to process your invitations.

Communications: When you sign up for an account or use certain features, you are opting to receive messages from other users, businesses, and BeWize. You can manage some of your messaging preferences through your account settings, but note that you cannot opt out of receiving certain administrative, transactional, or legal messages from BeWize. For example, if you make a reservation, order food, place yourself on a waitlist, or request a quote from a business through the Service, we may send you messages about your transaction using the contact information you provide, including through automated SMS text messages to your phone number. We may also track your actions in response to the messages you receive from us or through the Service, such as whether you deleted, opened, or forwarded such messages. If you exchange messages with others through the Service, we may store them in order to process and deliver them, allow you to manage them, and we may review and disclose them in connection with investigations related to use of the Service, as well as our efforts to improve the Service. We may not deliver messages that we believe are objectionable, such as spam messages, fraudulent solicitations, or requests to exchange reviews for compensation. If you send or receive messages through the Service via SMS text message, we may log phone numbers, phone carriers, and the date and time that the messages were processed. Carriers may charge recipients for texts that they receive. We may also store information that you provide through communications to us, including from phone calls, letters, emails and other electronic messages, or in person. If you are a representative of a business listed on BeWize, we may contact you, including by phone or email, using the contact information you provide us, make publicly available, or that we have on record for your business. Our calls with you may be monitored and recorded for quality purposes.

Activity: We may store information about your use of the Service, such as your search activity, the pages you view, the date and time of your visit, businesses you call using our mobile applications, and reservations, purchases, or transactions you make through the Service. We may also store information that your computer or mobile device may provide to us in connection with your use of the Service, such as your browser type, type of computer or mobile device, browser language, IP address, WiFi information such as SSID, mobile carrier, phone number, unique device identifier, advertising identifier, location (including geolocation, beacon based location, and GPS location), and requested and referring URLs and mobile applications. We may also receive and store your location whenever our mobile applications are running, including when running in the background, if you enable our mobile apps to access such information in the course of using the Service. You may be able to limit or disallow our use of certain location data through your device or browser settings, for example by adjusting the "Location Services" settings for our applications in iOS privacy settings.

Different Devices: You may access the Service through different devices (e.g., your mobile phone or personal computer) and different platforms (e.g., the BeWize website or BeWize mobile apps). The information that we collect and store through those different uses may be cross-referenced and combined, and your contributions through one BeWize platform will typically be similarly visible and accessible through all other BeWize platforms.
2. COOKIES
We, and third parties with whom we partner, may use cookies, web beacons, tags, scripts, local shared objects such as HTML5 and Flash (sometimes called "flash cookies"), advertising identifiers (including mobile identifiers such as Apple's IDFA or Google's Advertising ID) and similar technology ("Cookies") in connection with your use of the Service, third party websites, and mobile applications. Cookies may have unique identifiers, and reside, among other places, on your computer or mobile device, in emails we send to you, and on our web pages. Cookies may transmit information about you and your use of the Service, such as your browser type, search preferences, IP address, data relating to advertisements that have been displayed to you or that you have clicked on, and the date and time of your use. Cookies may be persistent or stored only during an individual session.

The purposes for which we use Cookies in the Service include:

You can set some Cookie preferences through your device or browser settings, but doing so may affect the functionality of the Service. The method for disabling Cookies may vary by device and browser, but can usually be found in your device or browser preferences or security settings. For example, iOS and Android devices each have settings which are designed to limit forms of ad tracking. For flash cookies, you can manage your privacy settings by clicking here. Please note that changing any of these settings does not prevent the display of certain advertisements to you.
3. THIRD PARTIES
Third parties may receive information about you as follows:

Advertisers: We may allow third parties to use Cookies through the Service to collect the same type of information for the same purposes as we do. In doing so, we adhere to the Digital Advertising Alliance's Self-Regulatory Principles for Online Behavioral Advertising. Third parties may be able to associate the information they collect with other information they have about you from other sources. We do not necessarily have access to or control over the Cookies they use. Please note that opting out does not prevent the display of all advertisements to you. Additionally, we may share non-personally identifiable information from or about you, such as location data, advertising identifiers, or a cryptographic hash of a common account identifier (such as an email address), with third parties in connection with advertising programs and data analytics, including with third parties that help determine the efficacy of such advertising programs by aggregating information they receive from multiple services like the Service. You may be able to limit our sharing of some of this information through your mobile device settings, as described in Section 2 above, or through the Service's settings.

Content Partners: We allow third party partners to use and display some of the public content available through the Service, such as your photos, reviews, and other information detailed in Section 1(b) above.

Service Providers: We may rely on third party providers to support or provide some of the services that are available through the Service, such as reservations and food delivery. We may also rely on third party providers to perform certain services for us in connection with your use of the Service, such as communications and hosting services, network security, technical and customer support, tracking and reporting functions, quality assurance testing, payment processing, our own marketing of the Service, and other functions. We may share information from or about you with these third party providers so that they can perform their services or complete your requests. These third party providers may share information with us that they obtain from or about you in connection with providing their services or completing your requests. Third party providers may also share this information with their subsidiaries, joint ventures, or other companies under common control. Some of our web pages utilize framing techniques to serve content to you from our third party providers, while preserving the look and feel of the Service. In such cases, please note that the information you provide is being provided to the third party.

Aggregate or Anonymous Information: We may share user information in the aggregate with third parties, such as businesses that are listed on BeWize and content distributors. For example, we may disclose the number of users that have been exposed to or clicked on advertisements. We may also disclose anonymized information about your use on BeWize. For example, if you engage in a transaction in connection with BeWize, we may publicly disclose information about the transaction without providing additional identifying information about you or otherwise disclosing your participation in the transaction.

Businesses on BeWize: We may share information from or about you (such as your age, gender, and city), your devices, and your use of the Service (such as which businesses you bookmark or call, or if you visit a business's URL) with businesses listed on BeWize. You may adjust your account settings to increase or decrease the amount of information we share. Keep in mind that businesses may still see your public activity and posts, and may receive information from or about you when you transact or communicate with them, through BeWize or otherwise, regardless of your settings (see Section 1 above). Additionally, if you make a phone call to a business through or in connection with your use of the Service, we may share information about your call with the business that the business would have received had you called them directly, such as the date and time of your call and your phone number. You may be able to limit our ability to collect and share your phone number through your phone's settings or phone service provider.

Investigations and Legal Disclosures: We may investigate and disclose information from or about you if we have a good faith belief that such investigation or disclosure: (a) is reasonably necessary to comply with legal processes and law enforcement instructions and orders, such as a search warrant, subpoena, statute, judicial proceeding, or other legal process or law enforcement requests served on us; (b) is helpful to prevent, investigate, or identify possible wrongdoing in connection with the Service; or (c) protects our rights, reputation, property, or that of our users, affiliates, or the public, such as disclosures in connection with BeWize's Consumer Alerts program. If you flag or otherwise complain to us about content through the Service, we may share the substance of your complaint with the contributor of that content in order to provide an opportunity for the contributor to respond.

Links: The Service may link to third party services, like a business's URL. Except as set forth herein, we do not share your personal information with them, and are not responsible for their privacy practices. We suggest you read the privacy policies on or applicable to all such third party services.

Third Party Accounts: If you sign up for, or log into, BeWize using a third party service like Facebook or Google, or link your BeWize account to your account with a third party service like Facebook, Instagram or Twitter, we may receive information about you from such third party service. If you post content to a third party service through the Service, that third party service will also receive that content, which will be visible to anyone that has access to it through that third party service.
4. CONTROLLING YOUR PERSONAL DATA
Other users may be able to identify you, or associate you with your account, if you include personal information in the content you post publicly. You can reduce the risk of being personally identified by using the Service pseudonymously, though doing so could detract from the credibility of your contributions to the Service. Please also note that the messages you send or receive using the Service are only private to the extent that both you and the person you are communicating with keep them private. For example, if you send a message to another user, that user may choose to publicly post it. Also, we may access, review, and disclose such messages in connection with investigations related to use of the Service, as well as our efforts to improve the Service.
5. DATA RETENTION AND ACCOUNT TERMINATION
You can close your account by clicking here. We will remove certain public posts from view and/or dissociate them from your account profile, but we may retain information about you for the purposes authorized under this Privacy Policy unless prohibited by law. For example, we may retain information to prevent, investigate, or identify possible wrongdoing in connection with the Service or to comply with legal obligations. Please note that businesses cannot remove their business listings, ratings, or reviews by closing their accounts.
6. CHILDREN
The Service is intended for general audiences and is not directed to children under 13. We do not knowingly collect personal information from children under 13. If you become aware that a child has provided us with personal information without parental consent, please contact us here. If we become aware that a child under 13 has provided us with personal information without parental consent, we take steps to remove such information and terminate the child's account.
7. SECURITY
We use various safeguards to protect the personal information submitted to us, both during transmission and once we receive it. However, no method of transmission over the Internet or via mobile device, or method of electronic storage, is 100% secure. Therefore, while we strive to use commercially acceptable means to protect your personal information, we cannot guarantee its absolute security.
8. CONTACT
You may contact us online concerning our Privacy Policy, or write to us at the following address:

BeWize, Attn: Data Privacy Manager
553 N. PCH STE. B-535
REDONDO BEACH CA 90277

We will take such steps as we deem necessary to confirm your identity before sharing any personal data with you. We will respond to proper and confirmed requests relating to personal data within 30 days, or as otherwise required by applicable law.
9. MODIFICATIONS TO THIS PRIVACY POLICY
We may revise this Privacy Policy from time to time. The most current version of the Privacy Policy will govern our collection, use, and disclosure of information about you and will be located here. If we make material changes to this Privacy Policy, we will notify you by email or by posting a notice on the Service prior to or on the effective date of the changes. By continuing to access or use the Service after those changes become effective, you acknowledge the revised Privacy Policy.
10. CALIFORNIA RESIDENTS: YOUR CALIFORNIA PRIVACY RIGHTS
We do not disclose your personal information to third parties for the purpose of directly marketing their goods or services to you unless you first agree to such disclosure. If you have any questions regarding this policy, or would like to change your preferences, you may contact us at the address listed above in Section 8.